We offer optical sorting solutions in various industries
Potatoes, fruit and vegetables, sweets, fish, nuts, salts, grains & seeds, crustaceans and shellfish and pet food
Plastic, textiles, pharmaceuticals, tobacco,…
PET flakes, glass, wood, textiles,…
Why not install Xcalibur in your
production process?
With its advanced optical object recognition using the unique vision module, the Xcalibur is one of a kind.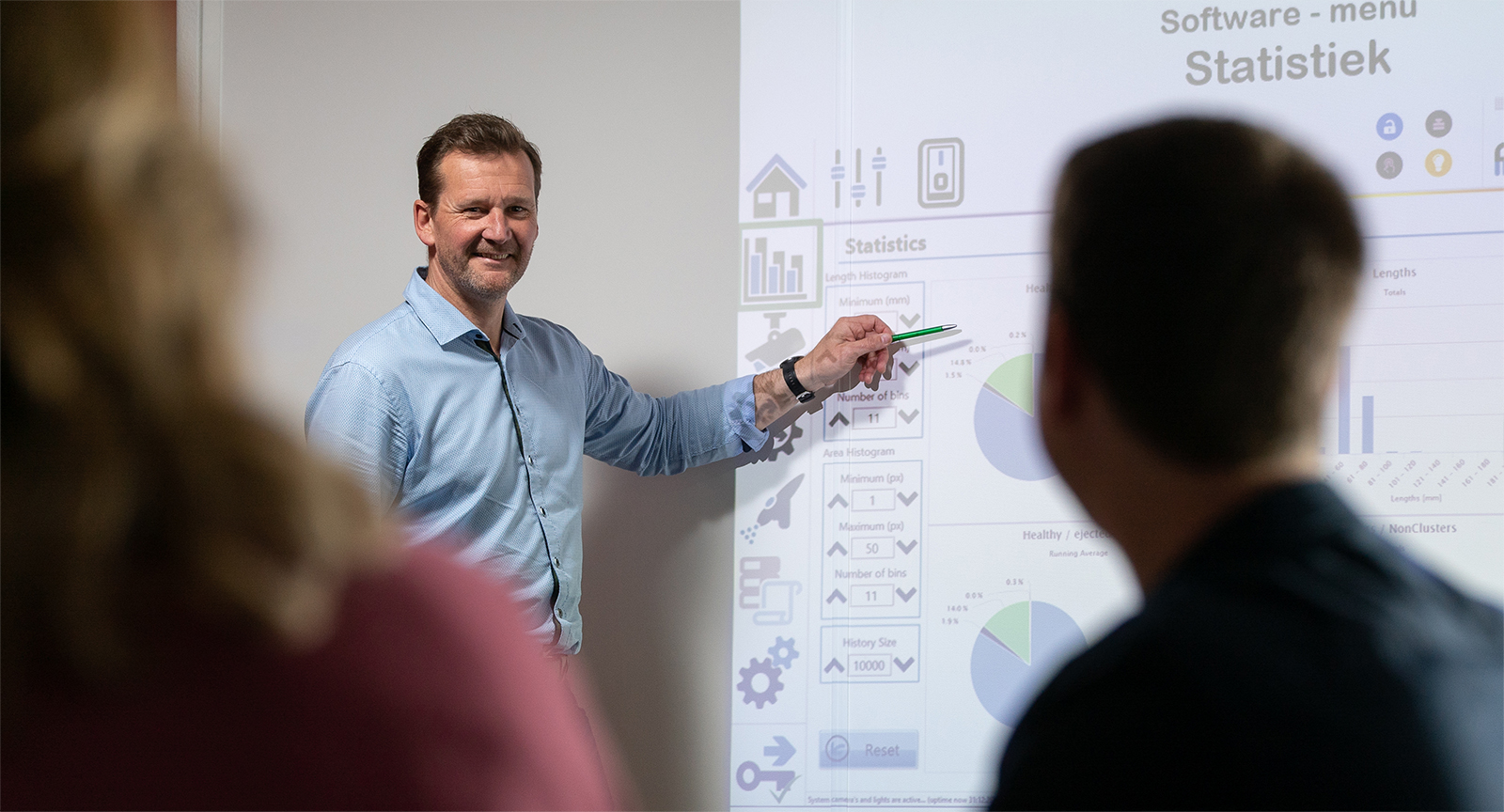 OptiServe originated from a sustainable vision
Breathing new life into obsolete or defective sorting machines. Buying, exchanging, refurbishing and selling on: that was OptiServe's core business. After more than 15 years of overhauling optical sorting machines, we have a lot of knowledge and experience.