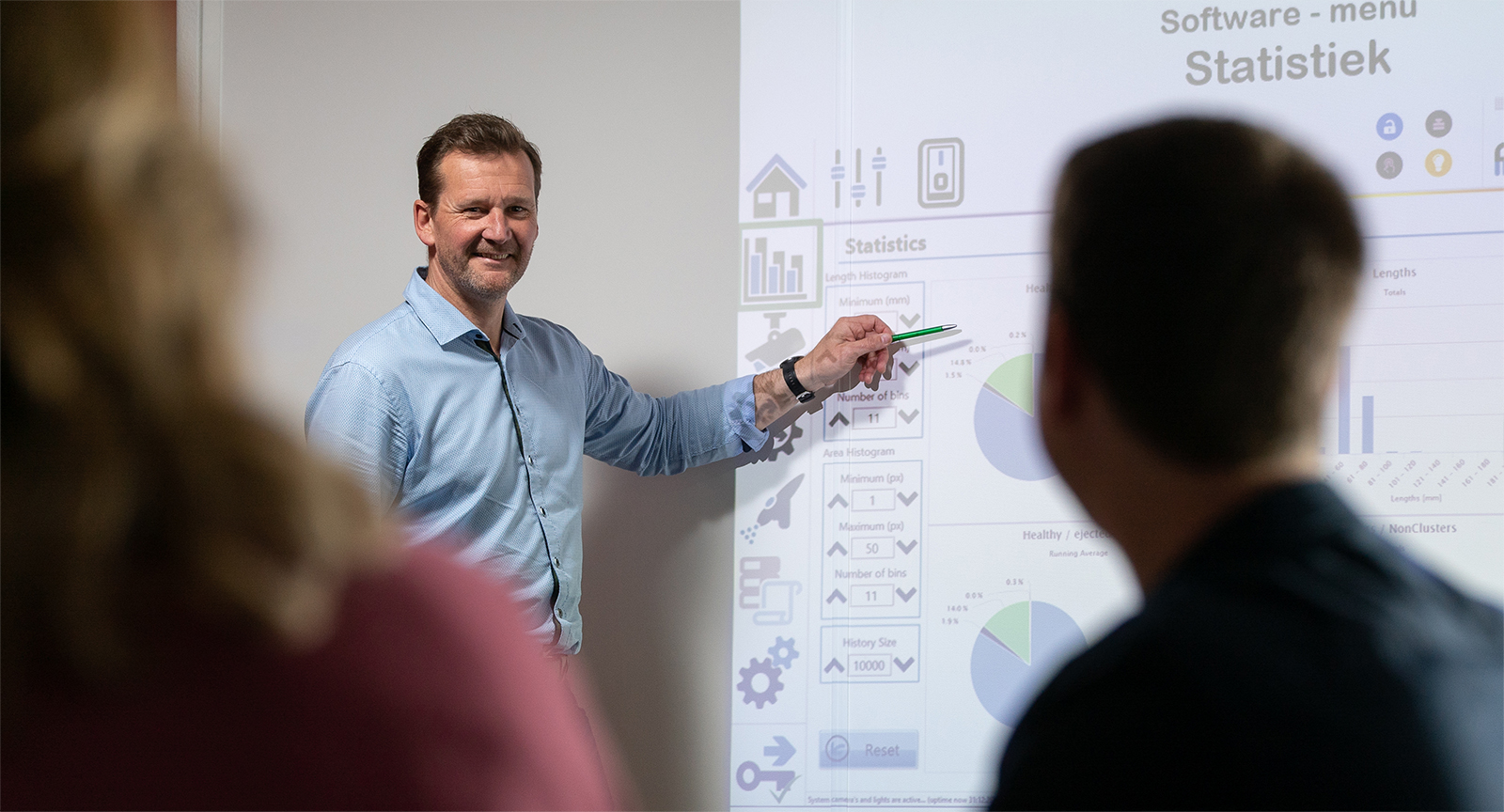 Wide-ranging and valuable expertise
Antoine van Kasteren, OptiServe's founder, knows the business through and through. With many years of experience in the sorting industry, he has enormously wide-ranging and valuable expertise. He has found solutions to sorting issues in all kinds of industries and markets, and is continually seeking out new challenges.
With more than 25 years of experience, Antoine plans to continue focusing on research and development. Antoine can claim sole credit for a genuine first: the Xcalibur. He is also working to develop the Xcalibur's current technologies still further. 
Do you have a sorting issue to which you have no answer, or would you like to discuss possible applications with an expert?
OptiServe will be happy to help you optimise your sorting process.